Paraboy Makes Esports History: The First Esports Athlete to Carry the Asian Games Torch
Zhu "Paraboy" Bocheng, the acclaimed Chinese PUBG Mobile professional player, has etched his name in the annals of esports history by becoming the very first esports athlete to partake in the prestigious torch relay for the Asian Games. His remarkable achievement not only highlights his exceptional prowess in the gaming world but also signifies a monumental step forward for the entire esports industry.
The Torch Relay Kickoff in Hangzhou
The much-anticipated torch relay for the 19th Asian Games, set to commence on the 23rd of September in Hangzhou, embarked on its journey near the breathtaking West Lake in Hangzhou, Zhejiang Province, China. The inauguration of this spectacular event took place at Yongjin Park Square, where Chinese Vice Premier Ding Xuexiang lit the torch, officially inaugurating the relay's countdown.
A Star-Studded Inaugural Day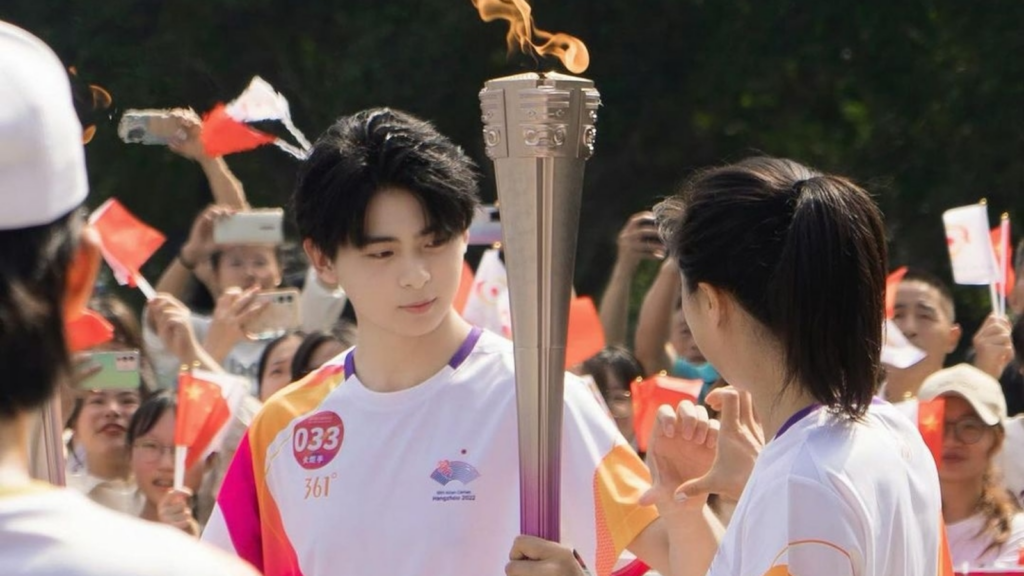 The inaugural day of the torch relay witnessed a star-studded lineup of torchbearers, each representing excellence in their respective fields. The relay began with the esteemed presence of Luo Xuejuan, the women's breaststroke world champion and Olympic champion, who proudly bore the torch as its first carrier. This remarkable day further dazzled with the participation of illustrious world champions and Asian champions, including renowned shooting champions Lin Junmin and Wang Xian, along with the esports sensation, Zhu "Paraboy" Bocheng.
Paraboy's Unprecedented Achievement
Zhu "Paraboy" Bocheng's inclusion as the inaugural torchbearer is nothing short of a historic achievement for the esports community. Paraboy, who currently dons the jersey of Nova Esports, boasts an impressive array of accolades and a storied career in competitive gaming. His crowning glory includes three global PUBG Mobile championships with his team and tournament winnings totaling an astonishing $1,146,894.
Inspiration for Aspiring Esports Players
As the torch embarks on its journey through 11 cities in Zhejiang Province, Paraboy's participation serves as a beacon of inspiration for budding esports talents worldwide. His ascent from a gaming enthusiast to an esports icon is a testament to dedication and skill, motivating countless aspiring players to pursue their dreams in the esports arena. This momentous occasion signifies the integration of esports into the broader sporting landscape, underlining its growing significance in the world of competitive sports.
Also Read: Team Top-G Triumphs as DOTA 2 Champions at NESC 2023, Secures GEG 2023 Qualification