eFootball 2024 Update: Features, Changes, Release Date, and More
The eagerly awaited update to KONAMI's beloved football title, eFootball, is on the horizon, set to hit screens in just a couple of months. With the transition from eFootball 2023 to eFootball 2024 comes not only necessary changes but also exciting new features. In this comprehensive guide, we delve into the details of what this highly anticipated update has in store for players and fans alike.
eFootball 2024 Update Overview
The upcoming eFootball 2024 update, marked as version 3.0.0, heralds a new season for the game. In this section, we explore what players can expect as they make the transition.
Carryover Items
As with previous transitions, numerous items are set to carry over to the new season. This news will undoubtedly delight players, as it minimizes the disruption to their in-game progress. The list of items includes:
GP (with a maximum limit of 999,999,999 GP)
Contract Renewal Tokens (both 60 Days and 10 Days)
However, KONAMI has stipulated that the carryover status of certain elements may vary depending on several factors such as the Base Team, Players, Managers, Avatar, and Objectives. For the most up-to-date information on their carryover status, players are advised to keep an eye on the official website. For an in-depth look at carryover and non-carryover items, consult our comprehensive eFootball 2024 carryover guide.
Portraits of Standard Players
In eFootball 2024, an interesting change awaits players concerning the appearance of Standard Player Cards. Unlike in previous iterations, Standard Player Cards will no longer undergo changes in design when they reach their maximum level. Previously, players with a rating of 5 stars witnessed a change in card image design at maximum level. However, this unique feature will no longer be available in the upcoming update, resulting in Standard Player Cards reverting to their original default portraits.
Removal of Team Playstyle Proficiency
eFootball 2024 introduces a significant change related to the Team Playstyle Level. The concept of Team Playstyle Proficiency, which previously influenced player Abilities based on their chosen Team Playstyle, will no longer be present. This change grants players the freedom to adopt any desired Team Playstyle without the concern of Proficiency values affecting their Abilities. As a bonus, players who had allocated Progression Points to Team Playstyle Proficiency will receive a refund upon the release of the v3.0.0 update, allowing them to reallocate those Points to player attributes.
Notably, certain missions related to Team Playstyle Level will be removed from both the Career Objectives and Debut Missions sections. However, there is currently no official confirmation regarding Team Playstyle Level and managers' Team Playstyle Proficiency, pending further information from the development team.
eFootball 2024 Update Release Date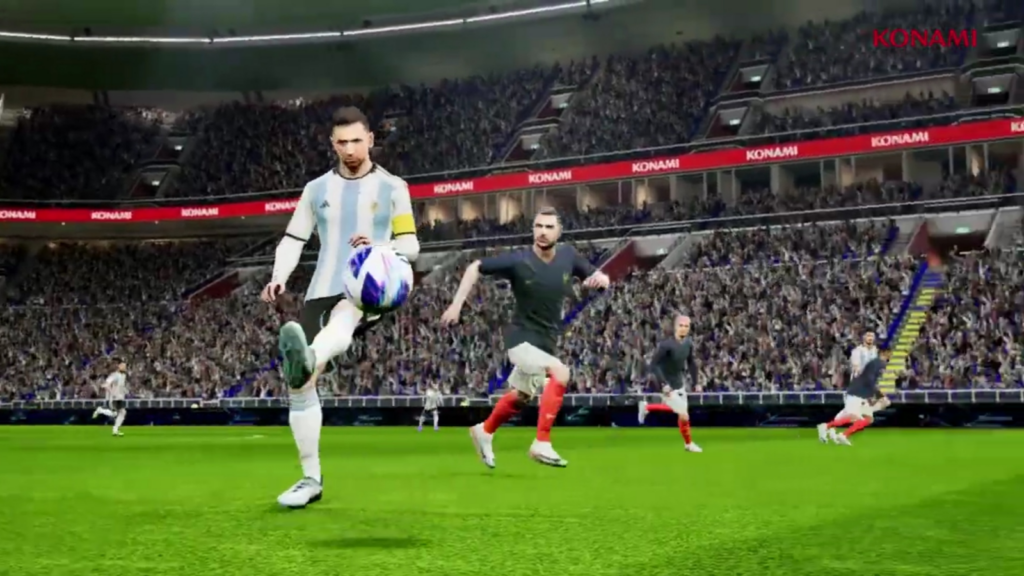 Mark your calendars for the highly anticipated release date of the eFootball 2024 update: September 7th. This update promises to enhance the freedom of play control, offering players a more advanced and engaging gameplay experience.
To facilitate these exciting changes, KONAMI has announced a large-scale maintenance period scheduled from September 4th, 2023, to September 7th, 2023. Be aware that the implementation may extend beyond the scheduled date, as is customary with such updates.
With this release, the Season 0 'Get Ready for Action' update, which arrived in the first week of August, will mark the final major Season update for the game. Stay tuned for more details as we update this article to provide a comprehensive overview of the forthcoming eFootball 2024 update.
In conclusion, the eFootball 2024 update brings a host of changes and exciting features to the game, promising a fresh and engaging experience for players. Whether you're a seasoned eFootball enthusiast or a newcomer, this update is sure to revitalize your gaming experience. Stay tuned for more updates as we eagerly await the September 7th release date.
Also Read: EA Sports FC 24: A Comprehensive Guide to Teams, Competitions & Licenses