PUBG Mobile x Dodge Collaboration: New Muscle Cars and More Coming on September 15
PUBG Mobile enthusiasts, get ready for an adrenaline-pumping collaboration that's about to hit your screens on September 15. In a thrilling alliance, PUBG Mobile is teaming up with Dodge to bring you two iconic muscle cars and a slew of exciting content. This article dives into the details of the PUBG Mobile x Dodge collaboration, including the coveted muscle cars, exclusive in-game features, and release information.
Revving Up the Excitement: Dodge's Muscle Cars
The PUBG Mobile x Dodge collaboration is set to take the gaming world by storm as it introduces two formidable muscle cars from the Dodge stable. Gamers can look forward to getting behind the virtual wheel of the Dodge Challenger SRT Hellcat Redeye Widebody and the Dodge Charger SRT Hellcat Redeye Widebody. These speed demons will be available in stunning dual color options: Blaze and Lime for the Challenger, and Fuchsia and Tuscan Torque for the Charger.
Immersive In-Game Experience: Dodge-Themed Content
But that's not all! This collaboration goes beyond just cars. PUBG Mobile x Dodge will usher in a wave of immersive content, enhancing your gaming experience:
Dodge-Themed Lobby: Step into an exclusive Dodge-themed lobby, complete with the unmistakable aura of Dodge's muscle car heritage.
Dodge-Themed Event Mode: Get ready for intense battles in a brand-new Dodge-themed event mode, promising exciting challenges and rewards.
Dodge-Themed Clothes and Accessories: Customize your character with a stylish range of Dodge-themed clothes and accessories, showcasing your love for these legendary vehicles.
Limited-Time Spectacle: Availability and Regions
Mark your calendars for September 15, 2023, as the day this electrifying collaboration drops. However, it's crucial to note that this spectacular partnership will only be accessible to players in select regions. For precise details on the regions participating in this event, head over to the PUBG Mobile website.
A Taste of the Undead: PUBG Mobile Zombie Mode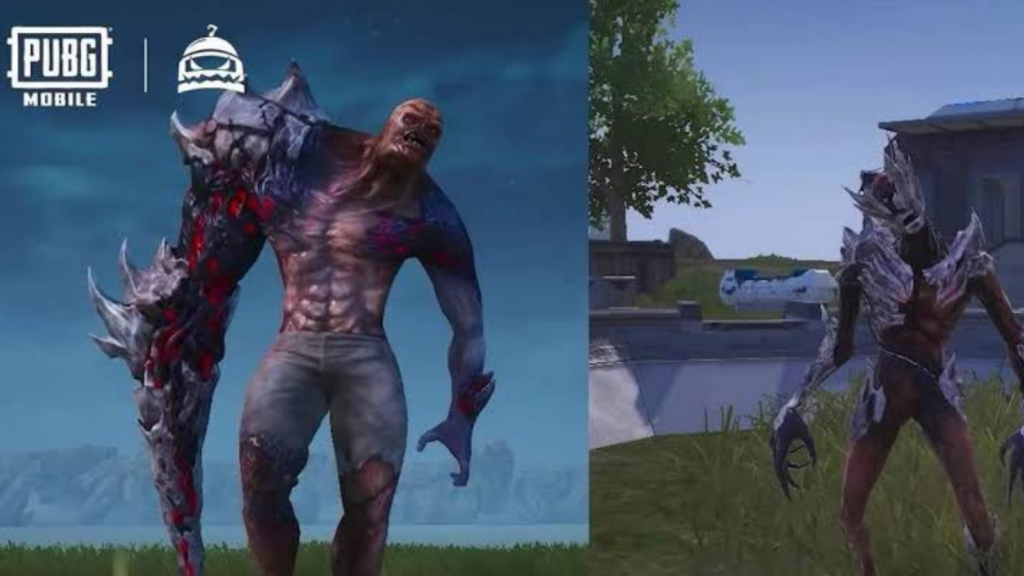 As a bonus, PUBG Mobile enthusiasts can also dive into the recently introduced Zombie Mode, available until November 6, 2023. This thrilling game mode offers a unique and challenging twist to your PUBG Mobile experience, testing your skills and teamwork like never before.
Survival Tips for Zombie Mode
If you're venturing into the Zombie Mode, here are some valuable tips to keep you in the game:
Stick Together: Fighting zombies is far more manageable when you're in a group. Team up with fellow players to increase your chances of survival.
Weapon Mastery: Utilize your weapons and items effectively to fend off the undead. Choose the right tools for the job.
Resource Management: Keep a close eye on your ammo and health. Running out of these essentials can spell doom in the zombie-infested world.
Patience is Key: Zombie Mode is a slower-paced experience compared to the usual PUBG Mobile gameplay. Stay patient, and don't rush to victory.
In conclusion, the PUBG Mobile x Dodge collaboration promises to be a game-changer, delivering high-octane excitement with the introduction of iconic muscle cars and a range of exclusive content. Gear up for the release on September 15, and don't forget to explore the thrilling Zombie Mode for a different PUBG Mobile experience. It's time to rev those virtual engines and conquer the gaming world!
Also Read: Skyesports & MOGO Collaborate for India's Collegiate Esports Championship: Dates, Format, Prize Pool