MeitY bans 200+ apps with a Chinese connection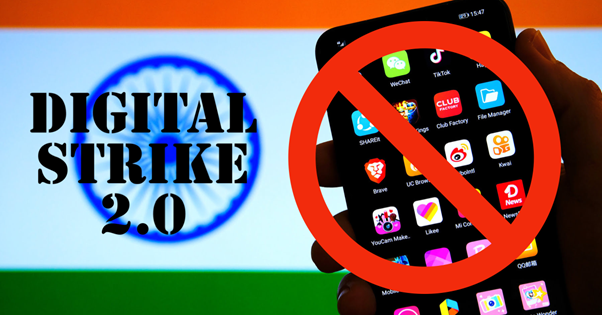 MeitY bans 200+ apps with a Chinese connection
The Ministry of Information and Technology (MeitY) has continued to ban apps with a Chinese connection for the protection of the citizens of India.
Since 2020 the Indian Government has gone to ban around 250 apps, citing them as "prejudicial to the sovereignty and integrity of India, defence of India, security of the state and public order".
The apps which are namely TikTok, Pubg Mobile, App Lock, Shein, Dual Space Lite and many more, started to get banned in 2020 since they were reported to draw personal information from the users which in turn was a threat to the security of the country as India and China are going through turmoil.
On 5th February 2023, MeitY proceeded to ban another set of apps which included 138 betting apps and 94 money lending apps. These apps were banned because firstly, betting is illegal in most parts of India and secondly, all these apps were linked to Chinese servers which were a threat to the integrity and security of the country.
The government of India banned these apps on an "urgent" and "emergency" basis, after confirming from MeitY that the apps violate Section 69 of the IT Act as well as the Consumer Protection Act 2019, Cable TV Network Regulation Act 1995 and the IT Rules 2021 since betting and gambling are illegal in India.