Paper Rex Bids Farewell to Cgrs after a Successful VCT 2023 Season Run
In a significant announcement that has sent shockwaves through the esports community, Paper Rex bid farewell to one of their star players, Patiphan "Cgrs" Posri, following a triumphant run in the VCT 2023 season. Cgrs, also known as Kla, decided not to renew his contract with the Singapore-based esports organization, opting instead to explore new opportunities in the competitive gaming world. This article delves into the details of Cgrs' departure, his contributions to Paper Rex, and the team's plans for the future.
Cgrs' Journey with Paper Rex
Cgrs' association with Paper Rex began during the VCT 2022 off-season when he joined the team as a substitute player. His debut at the Riot ONE Invitational Yokohama showcased his skills and versatility, instantly solidifying his place as an essential team member. Throughout the VCT 2023 season, Cgrs played a pivotal role, particularly when PRX's main duelist and initiator, Ilya "something" Petrov, faced visa-related challenges that prevented him from participating in Masters Tokyo.
Harley 'dsn' Örwall, Chief Gaming Officer at PRX, commended Cgrs' exceptional contributions, especially during the critical moment at VCT Masters Tokyo. Cgrs' courage and standout performance were lauded by the VALORANT community and left a lasting mark on Paper Rex's journey.
Cgrs' Gratitude and Farewell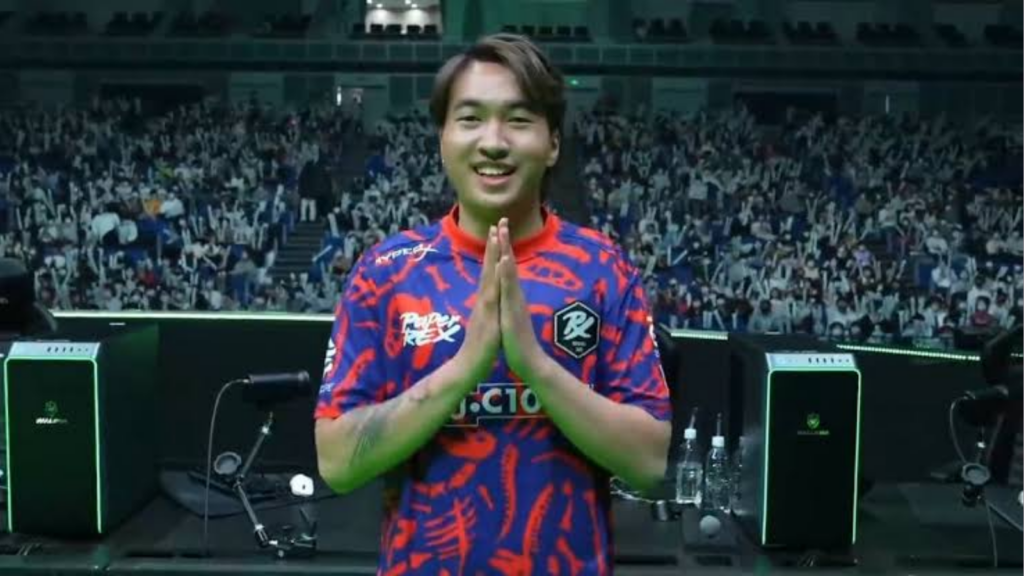 Cgrs expressed his heartfelt gratitude to the Paper Rex organization and the fans who supported him during his tenure. He acknowledged the strong bond he shared with his teammates, emphasizing that they were not just colleagues but also friends and brothers. Cgrs' legacy within Paper Rex remains intact, and his departure is met with fond memories and appreciation from the entire esports community.
Paper Rex's Future Plans
Following their impressive second-place finish at Valorant Champions 2023, Paper Rex is wasting no time in preparing for the 2024 VCT season. They have set their sights on Cahya 'Monyet' Nugraha as their top target to complete the roster. Monyet's acquisition is seen as a crucial step in maintaining the team's competitive edge.
According to reports from Blix.gg, agreements have been reached between Paper Rex, Global Esports, and Monyet, with the transfer process expected to conclude shortly. This strategic move comes in response to Wang 'Jinggg' Jing Jie's announcement that he will be unable to participate in the 2024 VCT season due to military service commitments.
Introducing Monyet: Paper Rex's New Player
Monyet, an 18-year-old rising star hailing from Indonesia, brings a wealth of talent and potential to Paper Rex's Valorant roster. He initiated his Valorant career with ONIC Esports, a local organization with a strong track record of success in various gaming disciplines, including Mobile Legends, Apex Legends, and PUBG Mobile. Monyet's addition to the team holds promise and anticipation for the future of Paper Rex in the competitive Valorant scene.
In conclusion, Paper Rex's decision to part ways with Cgrs marks the end of an era filled with remarkable achievements. As the organization looks forward to a promising future with Monyet, Cgrs' contributions will always be cherished. The esports community eagerly awaits Paper Rex's next chapter in the ever-evolving world of competitive Valorant gaming.
Also Read: Sentinels Signs In-Game Leader Johnqt for 2024 VALORANT Roster