Arsenal's Oleksandr Zinchenko Launches Ukrainian Esports Organization Passion UA
In a captivating move bridging the realms of football and esports, Premier League stalwart Oleksandr Zinchenko, currently donning the Arsenal jersey, has ventured into the world of competitive gaming by founding the Ukrainian esports organization, Passion UA. Alongside him is former NAVI coach Mykhailo Blahin, adding an exciting twist to the esports narrative. In this article, we delve into the inception, aspirations, and potential of Passion UA, the latest entrant in the esports arena.
The Genesis: Passion UA's Birth
Oleksandr Zinchenko, a prominent figure in Ukrainian football and the Premier League since 2016, has long harbored a dream of venturing into the esports industry. This dream finally took shape with the establishment of Passion UA. In an open letter to his fans, Zinchenko unveiled his ambition to redefine how fans engage with competitive gaming, marking the dawn of a new era in the esports landscape.
The Debut: CS:GO Roster
Passion UA's journey begins with a CS:GO roster, comprising five talented Ukrainian players aged between 16 and 18. These youthful talents are poised to make their mark in regional and international competitions, promising a thrilling spectacle for esports enthusiasts worldwide. While their journey is just beginning, the potential for success is evident.
The Zen Connection
Before becoming Passion UA, this roster competed under the moniker "Zen." During their stint as Zen, they participated in the IEM Sydney Europe open qualifiers, showcasing their prowess with two wins and two losses. Impressively, they bested established teams like Movistar Raiders and Sprout. Although they finished third and missed the chance to compete in the closed qualifier in Australia, it was a promising start for this budding team.
The Coach's Wisdom: Mykhailo 'Kane' Blahin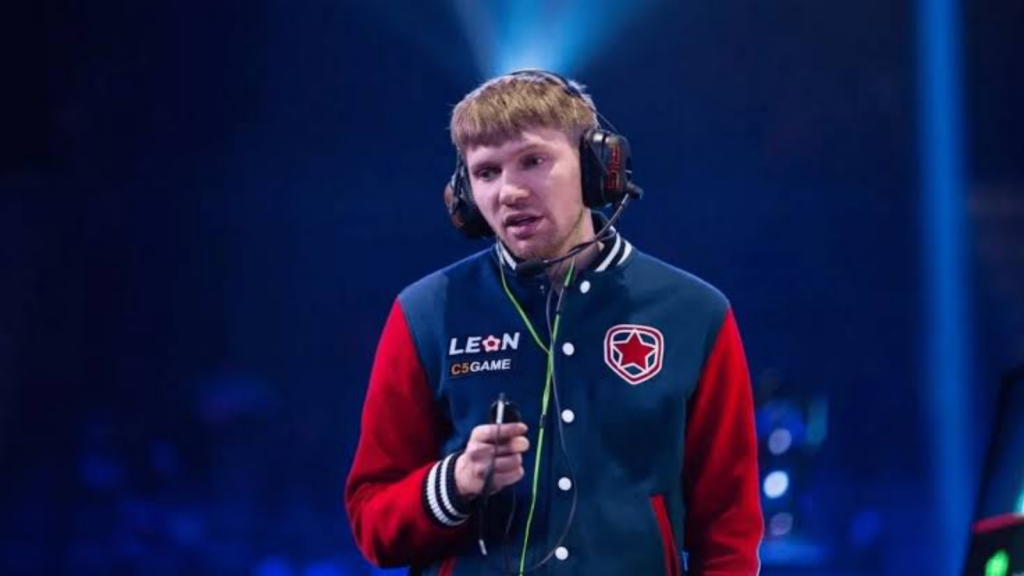 Assisting Zinchenko in this exciting endeavor is Mykhailo 'Kane' Blahin, a former professional player and coach with a rich esports pedigree. Blahin's past successes include winning the 2017 PGL Major Krakow with Gambit and securing second place at the FACEIT London Major in 2018 with Natus Vincere. His experience and strategic acumen make him a valuable asset as Passion UA strives to reach new heights in the esports realm.
The Vision: A Community of Excellence
Zinchenko's vision for Passion UA extends beyond victories on the virtual battleground. He envisions a community founded on values such as respect and sportsmanship, where the pursuit of excellence is paramount. With a commitment to building a world-class esports organization that rivals industry giants, Zinchenko and his team aspire to leave an indelible mark on the esports world.
Looking Ahead: What's Next for Passion UA?
While Passion UA has set its sails toward a promising future, the organization has kept its upcoming competitions and potential rosters and games under wraps. The esports community eagerly awaits further revelations from this exciting venture, curious to see what challenges and triumphs lie ahead.
Joining the Ranks: Footballers in Esports
Oleksandr Zinchenko joins a growing cohort of footballers who have ventured into the esports industry by launching their esports organizations. This includes notable names like Sergio Agüero (KRU Esports), Gerard Piqué (KOI), and Casemiro (Case Esports), reflecting the ever-converging worlds of traditional sports and esports.
In conclusion, Passion UA, led by Oleksandr Zinchenko and Mykhailo Blahin, marks a significant addition to the esports landscape. With a talented CS:GO roster and a vision rooted in respect, sportsmanship, and excellence, the organization has set its sights on becoming a formidable presence in the industry. As the esports community eagerly watches their journey unfold, one thing is certain - Passion UA is poised to make a passionate statement in the world of competitive gaming.
Also Read: Valorant Pro Player Daveeys Tragically Passes Away at Age 23: A Tribute to His Remarkable Career