Tata Group's AI Partnership with Nvidia: Transforming India's AI Landscape
In a groundbreaking move following Reliance Industries' AI partnership with Nvidia, the Tata Group has now entered the arena of artificial intelligence innovation. Nvidia, a global leader in AI computing, has joined forces with Tata Group to usher in a new era of AI computing infrastructure and platforms in India. This strategic collaboration is set to reshape India's technological landscape, democratize access to AI resources, and accelerate the country's AI ambitions. In this article, we delve into the key aspects of this partnership, its implications, and the transformative potential it holds for both Tata Group and India as a whole.
Tata Group's Vision: Powering AI Across Industries
Under the umbrella of this partnership, Tata Communications and Nvidia will collaborate to establish an AI cloud in India. This cloud infrastructure is designed to serve as the foundation for developing AI solutions and enabling the next phase of computing's evolution. By harnessing Nvidia's cutting-edge technology, Tata Group aims to revolutionize industries, from manufacturing to consumer businesses, by infusing AI capabilities into their operations.
TCS Leading the Charge: Generative AI Applications and Workforce Upskilling
Tata Consultancy Services (TCS), a prominent Tata Group company, is poised to play a pivotal role in this AI transformation. Leveraging the AI infrastructure and capabilities provided by Nvidia, TCS will embark on the development and processing of generative AI applications. These applications have the potential to drive innovation across various sectors, including healthcare, finance, and more.
Notably, TCS will not only focus on application development but also on upskilling its vast workforce of 600,000 employees. This commitment to talent development reflects Tata Group's dedication to nurturing a skilled AI workforce to meet the growing demands of the industry.
The Power of Nvidia's GH200 Grace Hopper Superchip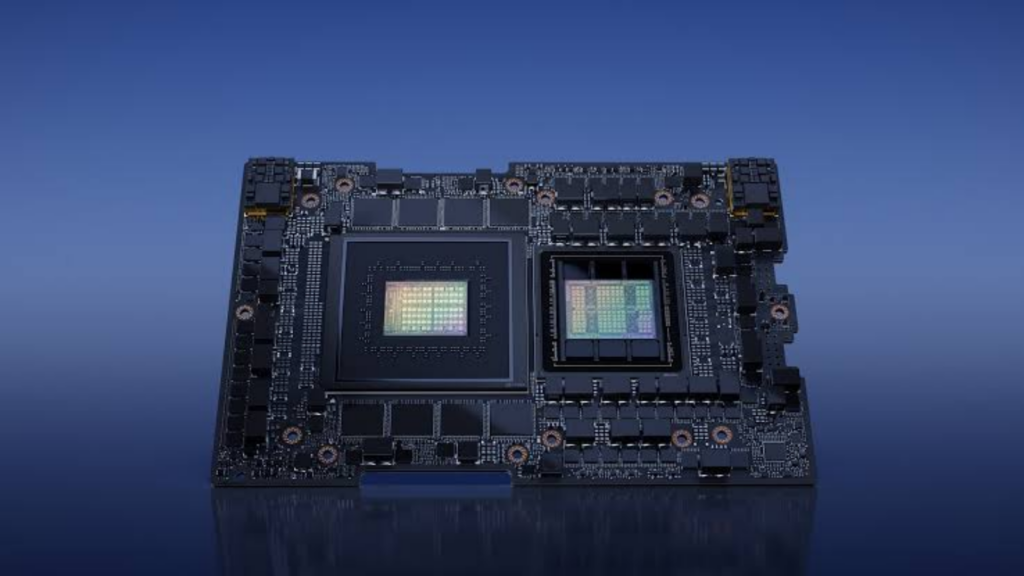 One of the highlights of this collaboration is the joint effort to construct an AI supercomputer. Powered by Nvidia's next-generation GH200 Grace Hopper Superchip, this supercomputer promises unparalleled processing capabilities. This technological marvel will be instrumental in meeting the burgeoning demand for generative AI applications and large language models.
Nvidia's Perspective: Expanding India's AI Ecosystem
Jensen Huang, founder and CEO of Nvidia, emphasized the global significance of this partnership. He remarked that the world is witnessing a race in generative AI, with data centers worldwide shifting to GPU computing to support this exponential demand. The partnership with Tata Group positions Nvidia to provide AI supercomputing support to startups and large-scale language model processing, further fueling the generative AI revolution.
Reliance Industries and Nvidia: A Parallel AI Initiative
Interestingly, prior to the Tata Group collaboration, Nvidia had already forged a partnership with Reliance Industries. Under this initiative, Reliance's subsidiary, Jio, was tasked with managing and maintaining AI cloud infrastructure for millions of telecom users. This collaboration aimed to create AI language models and generative apps for the Indian telecom market. Nvidia's computing power is expected to drive innovation in AI applications, extending beyond telecom to areas like chatbots, drug discovery, and climate research.
The Broader Implications for India's AI Ecosystem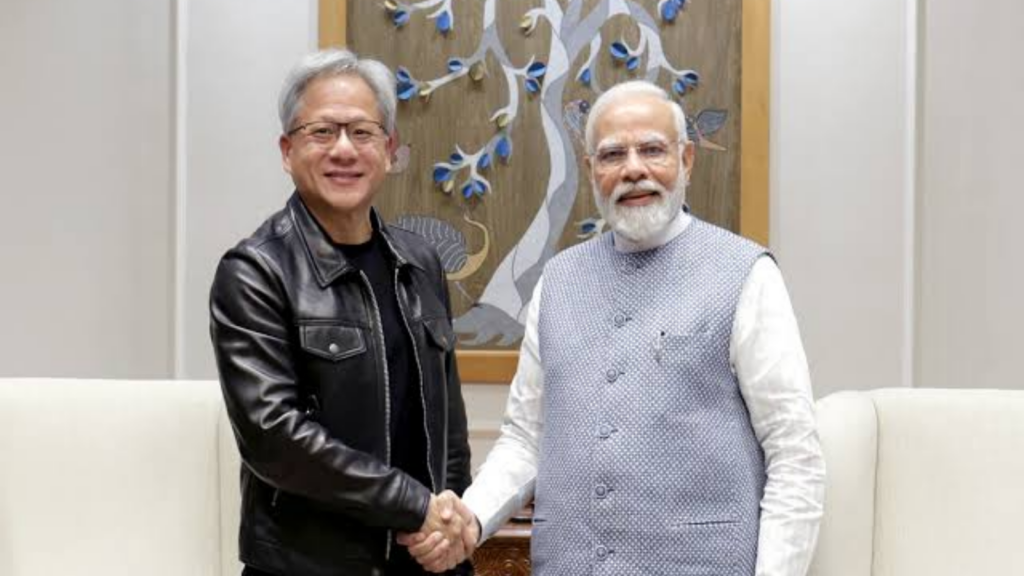 The strategic importance of AI in India cannot be overstated, and this partnership reinforces that fact. Prime Minister Narendra Modi himself acknowledged the potential of India in the AI sector during a meeting with Nvidia CEO Jensen Huang. The collaboration is not just about AI infrastructure but also about nurturing India's AI talent pool and encouraging research and development in the field.
Exporting AI Excellence: Nvidia's Vision for India
Nvidia envisions exporting AI products from its Indian operations. This move aligns with their plans to expand their workforce in India and focus on upskilling. By doing so, Nvidia seeks to position India as a hub for AI innovation and technology exports, further strengthening the country's presence on the global tech stage.
Conclusion
The partnership between Tata Group and Nvidia marks a significant milestone in India's journey toward becoming an AI powerhouse. By combining Tata's extensive reach across industries with Nvidia's AI expertise, this collaboration has the potential to transform India's AI landscape. It not only brings cutting-edge AI infrastructure to the forefront but also lays the groundwork for upskilling the Indian workforce and driving innovation across sectors. As the world witnesses the AI revolution, India is poised to play a leading role, and partnerships like these are propelling the nation into a new era of technological advancement.
Also Read: Google's Bold Move: Real Money Games on Play Store Await Regulatory Nod