Riot Games Introduces VALORANT Premier Mode: Elevating Competitive Gaming
In a groundbreaking move, Riot Games has ushered in a new era for competitive gaming by launching the VALORANT Premier mode. This innovative team-based competitive system bridges the gap between gaming and traditional sports, promising an exciting future for enthusiasts worldwide. In this article, we'll delve into the details of VALORANT Premier, its features, and the impact it's set to make on the gaming community.
Connecting Gaming and Sport
VALORANT Premier Mode: Uniting Gaming and Sport
On a crisp Monday, Riot Games unveiled VALORANT Premier mode, a concept that seamlessly connects the world of gaming with the realm of sports. This move goes beyond gaming as we know it, envisioning a future where esports are regarded on par with traditional sports.
Participation and Progression
Engaging in Competitive Weekly Matches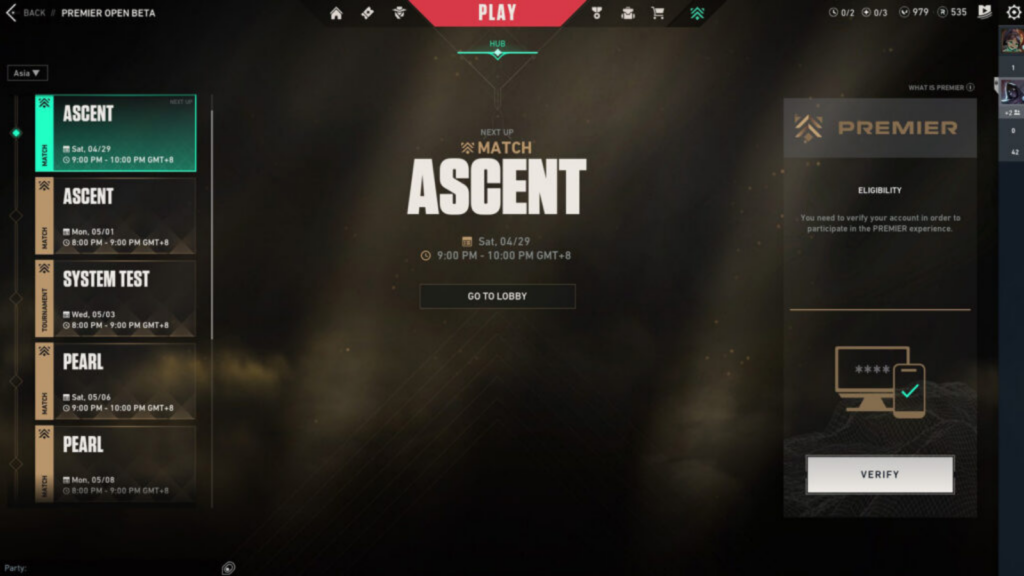 With VALORANT Premier, players now have the opportunity to form teams and participate in weekly matches held on designated maps. What's at stake is not just bragging rights but a chance to advance to the coveted Playoff tournament. This is the ultimate test of a team's skill and coordination.
Global Access
From Beta to Worldwide Availability
After a rigorous beta testing phase, VALORANT Premier mode is now accessible to gamers worldwide. The enrollment window for this exciting venture opened on August 29 and will close on September 6, ensuring that players from all corners of the globe can join in on the action.
Building Formidable Teams
Enhanced Competitive Gaming Platform
VALORANT Premier isn't just another game mode; it's a platform for players to take their skills to the next level. It's about forging teams that are not only formidable but also strategic in their approach. This is a significant step towards transforming gaming into a legitimate sport.
The Path to Glory
Leading to VCT Challenger Leagues
VALORANT Premier mode isn't the final destination; it's the first step towards a grander vision. Riot Games plans to integrate Premier into the Valorant Champions Tour (VCT) Challenger leagues, which are part of a global esports tournament series. This means that the journey has just begun, and the stakes are set to get higher.
Enhanced Competitive Experience
Episode 7 Act II Improvements
In Episode 7 Act II, VALORANT is set to elevate the Premier mode even further. Official divisions, expanded weekly matches encompassing all seven competitive pool maps, and comprehensive performance tracking are among the exciting updates. These enhancements aim to provide a more robust and competitive VALORANT experience.
A Word from Riot Games, India & South Asia
Empowering the VALORANT Community
Arun Rajappa, Country Head of Riot Games, India & South Asia, expressed his excitement about VALORANT Premier. He stated, "The VALORANT community in India has been passionate since the game's launch. We've seen huge interest in VALORANT Premier. Gamers from India and South Asia are hungry for opportunities to showcase their skills, and we're excited to give them that chance with VALORANT Premier."
Conclusion
Riot Games' introduction of VALORANT Premier mode marks a significant turning point in the world of competitive gaming. This revolutionary concept blurs the lines between esports and traditional sports, offering players a platform to showcase their skills on a global stage. With plans to integrate Premier into VCT Challenger leagues, the future of VALORANT is looking brighter than ever. Gamers, get ready to elevate your gaming experience with VALORANT Premier mode.
Also Read: VALORANT Patch 7.05: Battling Boosters, Empowering Astra, and Welcoming Sunset