VALORANT Patch 7.05: Battling Boosters, Empowering Astra, and Welcoming Sunset
Riot Games, known for its rapid response to the ever-evolving VALORANT landscape, has unleashed Patch 7.05 just a week following the launch of VALORANT Episode Seven, Act Two on August 29. This update promises to be a game-changer, introducing stringent ranked restrictions to combat boosters and bots, revitalizing Astra's capabilities, and officially cementing the competitive map pool's future.
Cracking Down on Boosters and Bots
In response to a surge in competitive rank boosting involving both bots and human players, Riot Games has implemented a vital competitive restriction. This restriction targets Ascendant players and above, limiting their ability to invite others to a competitive party to only those who have achieved Platinum rank or higher. This strategic move aims to disrupt the rampant boosting ecosystem that has plagued the VALORANT competitive scene.
Even full five-stacks are not exempt from this restriction. Previously, players at varying ranks could form a team of five, albeit with some limitations on rank rating numbers. This became fertile ground for bot accounts, which were sold to individuals looking for an express route into competitive play. These accounts would join a five-stack alongside Ascendant-plus players, resulting in unbalanced matches and negatively impacting the gameplay experience for others.
Astra's Auditory Empowerment
Patch 7.05 brings a glimmer of hope for Astra enthusiasts. The update focuses on enhancing her Astral Form, specifically by improving her auditory perception. Astra players in Astral Form will now have a significantly clearer audio experience, making footsteps, abilities, and gunfire around their physical body more distinct. This change aims to provide Astra with greater agency and information, which is essential given her declining popularity in the ranked pick rate.
Sunset Joins the Competitive Map Pool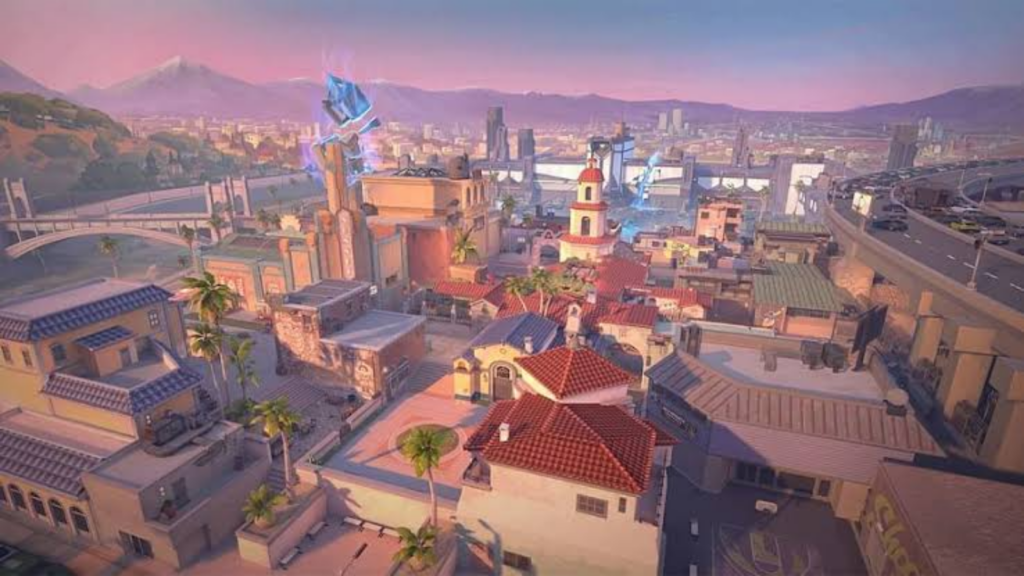 The eagerly anticipated arrival of the Sunset map is finally official. Sunset will be joining the active competitive map pool alongside the revamped Breeze, ushering in a fresh set of challenges and opportunities for VALORANT players. This expansion of the map pool promises diverse gameplay experiences and strategic choices for teams to explore.
Conclusion
VALORANT Patch 7.05 is poised to bring about significant changes to the game, addressing issues related to boosters and bots, rejuvenating Astra's capabilities, and expanding the competitive map pool. Riot Games' commitment to maintaining the game's integrity and keeping it engaging for players is evident in these updates. As we eagerly await the official release of Patch 7.05 on September 6, the VALORANT community can look forward to a more balanced and exciting gaming experience on the horizon.
Also Read: Riot Games Expanding Its Influence in India's Thriving Esports Landscape